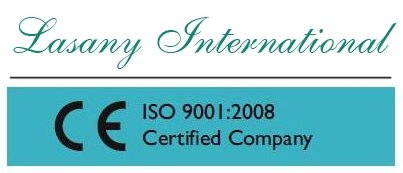 Committed to Product Innovation, Quality & Reliability, we would like to introduceourselves as the Export House of bloodbank instruments. In addition we are exporters of finest quality of Laboratory and Scientific Equipments, Medical and Surgical Equipments, Analytical Equipments, Pharma Lab Equipments, Educational Science Equipments, Laboratory Plasticware, Glassware, Veterinary / Dairy Testing Equipments, Vocational Training Equipments.From a modest beginning in 1996, we have succeeded to become a substantial Export oriented unit with unique spectrum of capabilities.
During the course of Developments we have owned a reputation for absolute commitment to quality and customer service.Our strong technical knowledge makes us intensively aware of your needs. Equally important to us is speedy, error free order processing and fast delivery, no matter where are you located. In anticipation of your trade relationship, we remain. It is one of the Few companies having CE & ISO certification with Latest Technology and advanced Features suitable for very easy usage.
S.K. Malik
Founder & C.E.O
Vishal Malik
General Manager
"More than 1000 Units Sold in Export Market"